Friday, September 19, 2014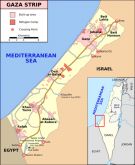 By Yaakov Lappin, Gatestone Institute
Hamas's long-term ambitions are indistinguishable from those of Islamic State and al-Qaeda. Hamas will now focus on its next goal—trying to strengthen its presence in the West Bank [Judea and Samaria] and eventually toppling the Palestinian Authority from power there, just as it did in Gaza. If Israel were to withdraw from the West Bank, Hamas would certainly find such a goal easier to accomplish. Nothing keeps the flames of jihad alight, and Hamas's popularity secure, like frequent wars.
When the Israel Defense Forces [IDF] targets terrorists that hide among the civilian population, there are soldiers tasked with ensuring that civilians are minimally affected by the fighting.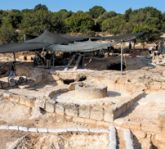 The Israel Antiquities Authority (IAA) has uncovered an olive oil press, wine press and mosaics. The discovery was made due to a survey being carried out in Ramat Bet Shemesh area for a new housing project. The large impressive compound has been dated to the Byzantine period.
Thursday, September 18, 2014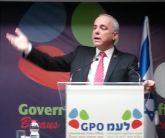 On the eve of a final round of superpower negotiations with Iran regarding its nuclear program, Israel is "deeply concerned, deeply disturbed."
Fresh from confidential talks with the US negotiating team, Israel's Minister of Intelligence, Yuval Steinitz, addressed the press yesterday afternoon [Sept. 17]. Five times he said that Israel is "disturbed." And at least nine times he said it is "concerned."
Tomorrow the world's five superpowers plus Germany, the P5+1, begin a seventh and final round of negotiations with Iran regarding its nuclear program. Iran maintains that it is only interested in nuclear power for civilian use to generate energy. But its consistent activity and developments have made Iran capable of producing a fully functional nuclear bomb.
When asked by CBN's Chris Mitchell how long it would take Iran today to produce a nuclear device, Steinitz was blunt. His answer: Iran is nine to eighteen months from developing a bomb that could be used, that easily could be mounted on one of its existing long-range missiles.
Right now, Steinitz said, Iran's breakout capability is a crime. But if world leaders fail to stand firm, this capability will become legal and without punishment. "This is ridiculous," Steinitz said.
The nature of Israel's concern is that, because of their preoccupation with ISIL [Islamic State of Iraq and the Levant], the P5+1 is going to settle for a bad deal with Iran. A bad deal, Israel says, is any agreement that allows the Islamic state of Iran to keep its thousands of centrifuges and heavy water capabilities.
"Why is it so important to defeat ISIL?" Steinitz asked. It is important "not just because it is brutal." We have seen worse brutality in Nigeria and Syria. Defeating ISIL is important, he said, "because it is trying to establish a second Islamic state in Iraq and Syria."
"ISIL is dangerous," he continued, "because the world cannot take the risk of a second Iran that will also sponsor terrorism; that will also develop chemical, biological or nuclear weapons in the future.
"ISIL is dangerous because it is a second Iran in the making. We don't want jihadists, whether ISIL Sunni jihadists or Iranian Shia jihadists, to obtain nuclear weapons."
Steinitz's tone was passionate. With firm gesticulations and emphatic intonation, he drove his point home. Over and over again.
Quoting US President Obama, Steinitz repeatedly said, "No deal is better than a bad deal." And the deal that is developing, he said, is not just bad, it is "really bad."
"The picture," he said, "is gloomy. We are so disturbed. There is no good deal on the table."
All but begging the P5+1 to avoid any deal, Steinitz said that no deal would be a success, not a failure. No deal would mean that the world is sticking by its principles, that it is "not sacrificing the global security."
"And if a bad deal is made?" one reporter asked.
Steinitz paused, reflected. "The only thing I can say," he replied, "is what Prime Minister Netanyahu has already said: 'Israel will not allow Iran to obtain nuclear weapons.'"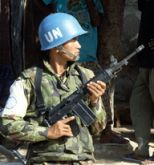 The Syrian ambassador to the United Nations, Bashar Jaafari, said that Syrian rebels linked to Al-Qa'ida had seized UN weapons, uniforms and vehicles from peacekeepers in the Golan Heights and set up a "safe zone" to wage attacks on troops loyal to Syrian President Bashar Al-Assad.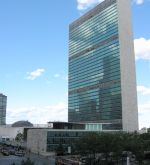 From peace in Israel, to peace worldwide, the IDF will take on new responsibilities soon when an Israeli officer will become the nation's first contribution to the United Nation's Peacekeeping forces.
Wednesday, September 17, 2014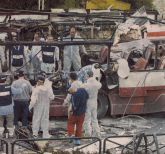 A Palestinian poll released yesterday [Sept. 16] indicates that roughly half of all Palestinians support a third intifada against Israel.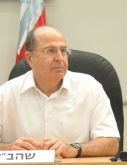 On Tuesday (Sept. 16) Defense Minister, Moshe Ya'alon, gave a press briefing in Tel Aviv. Among the subjects he discussed was the general state of instability in the region and the impact on Israel. As reported by the Jerusalem Post, Ya'alon warned "the coming year will not be a quiet one in the world of security."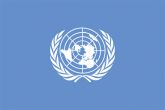 By Anne Bayefsky, Gatestone Institute
Why couldn't the UN... sponsor a conference on combating global anti-Semitism? In theory the UN Charter demands equality of... nations large and small. In reality the UN mass-produces inequality for Jews and the Jewish nation. The UN has launched a "legal" pogrom against the Jewish state.
Tuesday, September 16, 2014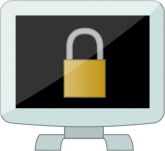 In a world where most civilians believe the threat of terrorism has lessened, Israel's 4th Annual Cybersecurity Conference challenged that assumption. The stars of the conference, Israel's Prime Minister Netanyahu and former President Peres, made appeals to leaders from industry, finance and government. But their appearances came after a full day spent defining the threat of cyber insecurity.