Monday, April 27, 2015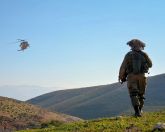 Monday, 27 April 2015 | Even if the alleged Israeli strike in Syria over the weekend achieved its goal and the missile shipment to Hezbollah was destroyed, and even if we believe reports from the past that the IDF attacked several other times, we should remember that it's still a drop in the ocean. Hezbollah's monstrous weapons arsenal will not be eliminated by surgical strikes once every six months.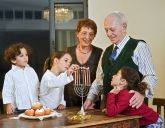 Monday, 27 April 2015 | Sixty-seven years after its establishment, the State of Israel is still facing many threats. Israelis live in a constant state of stress due to military operations, a nuclear threat and a shaky economic situation. Nonetheless, Israel is among the countries with the highest life expectancy in the world.
Friday, April 24, 2015
Wednesday, April 22, 2015